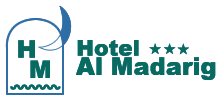 Book from Website
and enjoy a sea of benefits!
Discover our gifts for you

EXCLUSIVE BENEFITS
Book from this website and receive exclusive benefits:
Best rate guaranteed
Children from 0 to 3 years free, from 4 to 12 years 20% discount
Free cot
Castellammare del Golfo Guest Card free
A gift to choose between: glass of wine, pool towels, breakfast in the room
Don't miss these opportunities, book now: it's easy and fast!
Book Now!
ZINGARO NATURE RESERVE
2019 EVENTS
This offer has
EXPIRED
CONTACT US!
24 MARZO
Sentiero delle orchidee. (Esperto ed Operatori Riserva) Difficoltà:

07 APRILE
Esplorando la Riserva. (Operatori Riserva) Difficoltà:

13 – 14 APRILE
CIRS raduno speleologico
Solo per iscritti alla manifestazione
20 APRILE – 12 MAGGIO
Campo scientifico di inanellamento avifauna stanziale e migratoria (LIPU ALCAMO)
Solo per iscritti alla manifestazione
05 MAGGIO
Un giorno con la LIPU( Operatori Riserva – LIPU) Difficoltà:

18 – 19 MAGGIO
Maestri di ieri e di oggi nell'antica arte della Riserva: L'intreccio
25 – 26 MAGGIO Sab. e Dom.
Corso di intrecci. (Operatori Riserva)
22 -23 GIUGNO Sab. e Dom.
Corso di intreccio. (Operatori Riserva)
20 -21 LUGLIO Sab. e Dom.
Corso di intreccio (Operatori Riserva)
24 -25 AGOSTO
Ad acquarello dipingo la natura. (Operatori Riserva ed esperta acquerellista)
14-15 SETTEMBRE
Corso di intreccio(Operatori Riserva)
Stop the cheapest fare for your holidays
Kontaktieren Sie uns direkt:
This offer has
EXPIRED
CONTACT US!
Direct Booking
no intermediaries, contact the hotel directly
Best Price Guaranteed
only for reservations from the website
Exclusive Deals
unique packages and promotions available only on our website
Location and great service
" This hotel is located in a great location from all the sites and restaurants. The rooms are adequate enough for any length of stay. they are very clean. The front desk is very helpful with recommendations from restaurants to beaches. Parking is available in front of the hotel for guests only. We were able to park our car every night. Breakfast was included and was typical European breakfast from breads to fruits as well as various coffees. In summary, this was a great hotel in a great location! I would highly recommend it to those raveling through this region. "

24/06/2018
Bob C |