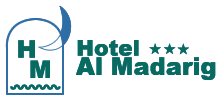 Book from Website
and enjoy a sea of benefits!
Discover our gifts for you

EXCLUSIVE BENEFITS
Only guests who book from our website
are "awarded" with exclusive, non-cumulative benefits:
offers reserved to direct booking
glass of wine upon arrival
you won't be charged the visitors tax
Don't miss these opportunities, book now: it's easy and fast!
Book Now!
SPECIAL MINIMUM 3 NIGHTS - 5% DISCOUNT
3 days for discovering Castellammare and surroundings
This offer is still
ACTIVE
Hurry!
Just for bookings made through our website. This offer is not cumulative with other offers and not commissionable. Limited availability.

Please Note: your credit card will be used only as a guarantee and no money will be debited until your check out.

You can also easily cancel the reservation without ANY cost until 7 days before the arrival.
Stop the cheapest fare for your holidays
Kontaktieren Sie uns direkt:
This offer is still
ACTIVE
Hurry!
Direct Booking
no intermediaries, contact the hotel directly
Best Price Guaranteed
only for reservations from the website
Exclusive Deals
unique packages and promotions available only on our website
Location and great service
" This hotel is located in a great location from all the sites and restaurants. The rooms are adequate enough for any length of stay. they are very clean. The front desk is very helpful with recommendations from restaurants to beaches. Parking is available in front of the hotel for guests only. We were able to park our car every night. Breakfast was included and was typical European breakfast from breads to fruits as well as various coffees. In summary, this was a great hotel in a great location! I would highly recommend it to those raveling through this region. "

24/06/2018
Bob C |