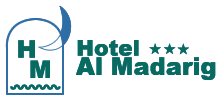 Book from Website
and enjoy a sea of benefits!
Discover our gifts for you

EXCLUSIVE BENEFITS
Only guests who book from our website
are "awarded" with exclusive, non-cumulative benefits:
offers reserved to direct booking
glass of wine upon arrival
you won't be charged the visitors tax
Don't miss these opportunities, book now: it's easy and fast!
Book Now!
EASTER 2019 SPECIAL OFFER
15% discount on bed&breakfast
From
18 Aprile 2019
CONTACT US!
FREE CANCELLATION UP TO 7 DAYS BEFORE ARRIVAL
Reservations must be guaranteed by credit card.
The offer can be booked only through our website.
The offer is not commissionable and can't be combined with other offers.
Limited availability
Stop the cheapest fare for your holidays
Kontaktieren Sie uns direkt:
From
18 Aprile 2019
CONTACT US!
Direct Booking
no intermediaries, contact the hotel directly
Best Price Guaranteed
only for reservations from the website
Exclusive Deals
unique packages and promotions available only on our website
"Perfectly located"
" We stayed here for 3 nights. The hotel is perfectly situated in the main square of the town with fine views out to sea. We were in room 124 which is at the sea end with great views over the sea. Our room was clean and roomy with plenty of space for clothes and cases, the bathroom was very good with adequate space and a good shower. The reception staff were very friendly and helpful. There were newspapers to read [in Italian] and lots of books. the breakfasts were excellent with a wide choice. This hotel does not do meals other than breakfasts but there are many excellent restaurants close by. We loved this hotel and it is highly recommended. "

25/11/2017
Paul H |