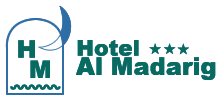 Book from Website
and enjoy a sea of benefits!
Discover our gifts for you

EXCLUSIVE BENEFITS
Book from this website and receive exclusive benefits:
Best rate guaranteed
Children from 0 to 3 years free, from 4 to 12 years 20% discount
Free cot
Castellammare del Golfo Guest Card free
A gift to choose between: glass of wine, pool towels, breakfast in the room
Don't miss these opportunities, book now: it's easy and fast!
Book Now!
BOOK WITHOUT THOUGHTS
Book your rom without any confirmation deposit!
This offer is still
ACTIVE
Hurry!
In this situation of great uncertainty we are going through, we want to give you the opportunity to book your holiday without paying any confirmation deposit, and moreover, with the chance to fr modify the dates without any problem choosing in complete tranquility the moment in which you feel ready to enjoy the sea, the sun and the beuties of our territory.
See you soon
Stop the cheapest fare for your holidays
Kontaktieren Sie uns direkt:
This offer is still
ACTIVE
Hurry!
Direct Booking
no intermediaries, contact the hotel directly
Best Price Guaranteed
only for reservations from the website
Exclusive Deals
unique packages and promotions available only on our website
Where Modern meets Ancient
" Sicily is the crossroads of the Mediterranean and this town and hotel sure make you feel like you're at the crossroads of old and new. The hotel is very modern. The staff incredibly accommodating. You can check out towels, beach umbrellas, get the shuttle to the bigger beach down the road and be treated to an incredible breakfast every morning. All the comforts...and you're surrounded by ancient roads, buildings, walls, and even a castle! There are excursions from there you can sign up for or rent a car at the airport and park it in the hotel "parking lot." Great central location for NW Sicily. "

24/07/2018
celticgypsy |