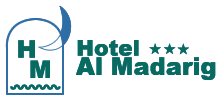 Book from Website
and enjoy a sea of benefits!
Discover our gifts for you

EXCLUSIVE BENEFITS
Only guests who book from our website
are "awarded" with exclusive, non-cumulative benefits:
offers reserved to direct booking
glass of wine upon arrival
you won't be charged the visitors tax
Don't miss these opportunities, book now: it's easy and fast!
Book Now!
FREE SEAVIEW OFFER
Free upgrade in Seaview Superior room
This offer is still
ACTIVE
Hurry!
The offer is ONLY bookable through our website, and it's not cumulative with other offers and not commissionable. Limited availability.

Please Note: your credit card will be used only as a guarantee and no money will be debited until your check out.You can also easily cancel the reservation without ANY cost until 7 days before the arrival.
Stop the cheapest fare for your holidays
Kontaktieren Sie uns direkt:
This offer is still
ACTIVE
Hurry!
Direct Booking
no intermediaries, contact the hotel directly
Best Price Guaranteed
only for reservations from the website
Exclusive Deals
unique packages and promotions available only on our website
"Short break"
" We stayed here for 2 nights before moving on to Selinunte, everything about this hotel was excellent from service and room. We upgraded to a sea view on line and were not disappointed. Great location and very helpful staff. Some do speak English but they were very patient with my attempts to use the basic Italian that I know. This is a great base for visiting Segesta, Trapani, San Vito do Capo,Palermo and Selinunte. Some lovely Pizza and Fish restaurants nearby. I would definitely stay here again as it is reasonably priced and they provide an excellent breakfast. "

25/11/2017
Bazza113 |